Strap Happy: Exploring the Versatility of Strappy Sandals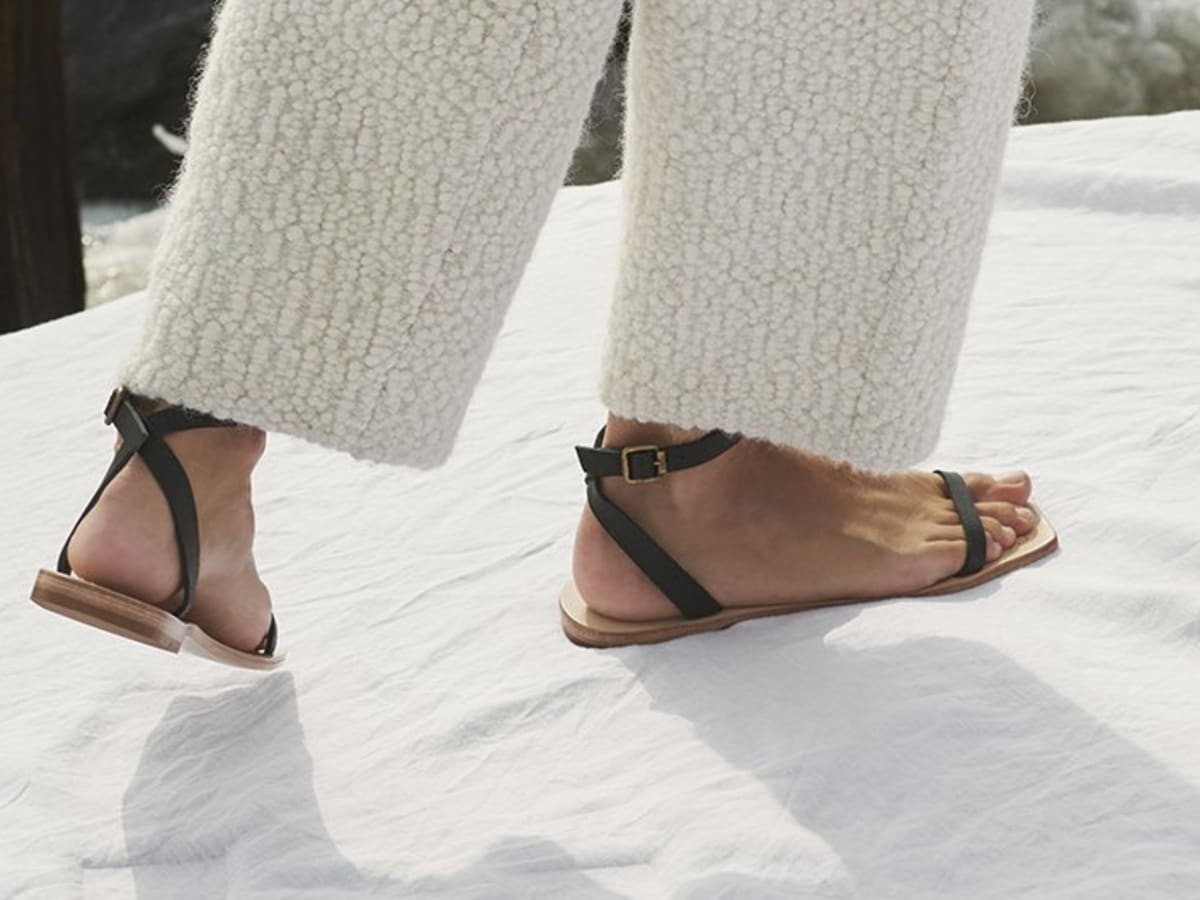 As the warm breeze of summer rolls in, it's time to refresh your footwear collection, and what better way to do so than by embracing the timeless and versatile charm of strappy sandals. These stylish and comfortable companions have long held their place in the world of fashion, and it's easy to see why. With their delicate straps and elegant designs, strappy sandals effortlessly elevate any outfit for any occasion. Let's embark on a journey through the world of strappy sandals and discover their remarkable versatility.
1. Casual Comfort: For those laid-back days when comfort is key, opt for flat strappy sandals. These are perfect for running errands, catching up with friends over brunch, or taking a leisurely stroll in the park. Look for designs with soft, adjustable straps that won't chafe or rub against your skin. Whether you choose earthy tones or vibrant hues, flat strappy sandals add a touch of understated style to your everyday ensembles.
2. Beach Bliss: Planning a seaside escape? Strappy sandals are an essential addition to your packing list. Seek out water-resistant materials like rubber or PVC that can withstand the sand and surf. Adjustable straps ensure a secure fit, allowing you to walk along the shoreline comfortably. Consider embellished or metallic strappy sandals to infuse a dash of glamour into your beach attire.
3. Office Chic: Strappy sandals aren't limited to casual outings; they can also be a chic choice for the workplace. Look for heeled or block-heeled options with slender straps to complement your professional attire. In neutral shades like black, beige, or navy, they lend a touch of sophistication to your summer work wardrobe while keeping you cool and comfortable.
4. Evening Elegance: When the sun sets and it's time to dress up for a special occasion, strappy sandals come to the rescue. High-heeled, metallic, or adorned with jewels, these sandals add a touch of glamour to your evening gowns or cocktail dresses. Ankle strap sandals create a sleek silhouette, and padded insoles ensure comfort for hours of dancing.
5. Wedding Season: Summer is synonymous with weddings, and strappy sandals are a perfect choice for these joyous occasions. Select a pair with delicate embellishments like rhinestones or pearls to complement your wedding guest attire. Opt for medium heel heights that allow you to gracefully navigate grassy lawns and dance floors.
6. Travel in Style: For jet-setters and globetrotters, strappy sandals are an ideal travel companion. They are lightweight, versatile, and can be dressed up or down, making them perfect for exploring new destinations. Choose a pair with arch support and cushioned insoles for all-day comfort as you immerse yourself in new cultures and landscapes.
In conclusion, strappy sandals are a versatile and fashionable choice for any woman's wardrobe. They effortlessly transition from casual to formal, making them an indispensable addition to your summer footwear collection. Step out in style and let your feet revel in comfort and sophistication with a chic pair of strappy sandals, no matter the occasion.
As the warm breeze of summer rolls in, it's time to refresh your footwear collection, and what better way to do so than by embracing the timeless and versatile charm of strappy sandals. These stylish and comfortable companions have long held their place in the world of fashion, and it's easy to see why. With…