From Sitting to Standing: Making the Transition with Standing Desks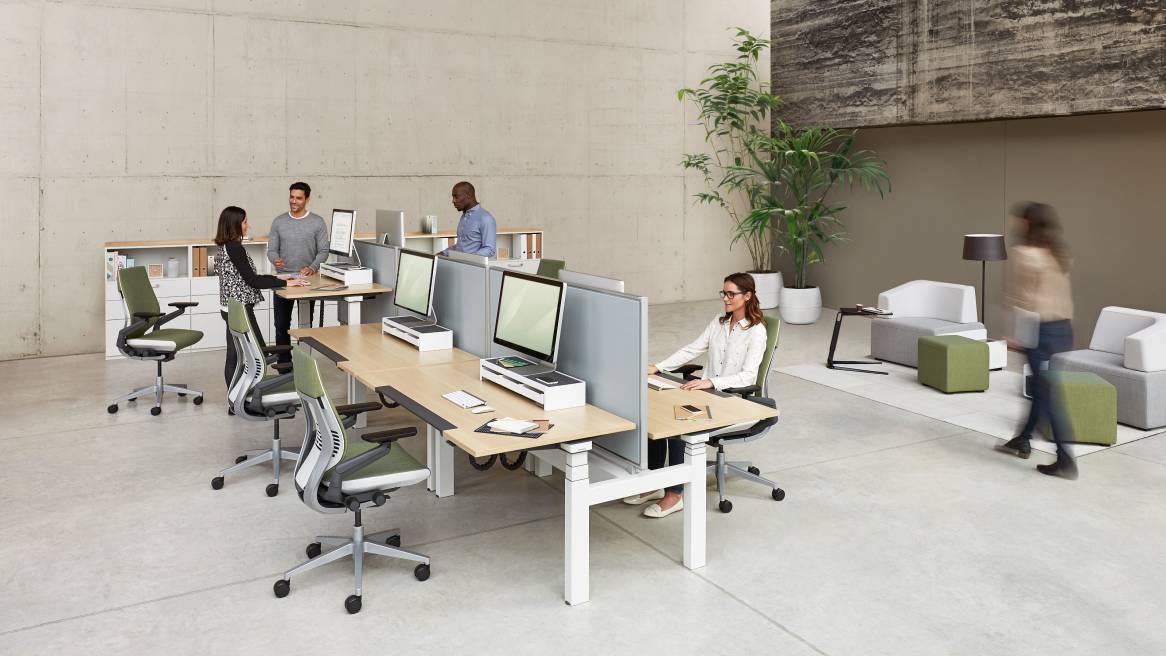 In the era of modern work, where we spend a substantial portion of our day at desks, the importance of a healthy and comfortable workspace cannot be overstated. Standing desks have emerged as a promising solution to combat the drawbacks of extended periods of sitting. Making the transition from sitting to standing with these innovative workstations may seem daunting at first, but it offers a multitude of benefits for your health and productivity.
1. Understanding the Need: The first step in transitioning to a standing desk is recognizing the need for change. Prolonged sitting has been linked to various health issues, including obesity, cardiovascular disease, and musculoskeletal problems. Acknowledging these risks can motivate you to explore alternatives like Standing Desks.
2. Choosing the Right Desk: The standing desk market offers a variety of options to suit different preferences and workspaces. Before making the transition, carefully consider factors such as desk size, adjustability, and design. Ensure that the desk you choose aligns with your specific needs and workspace constraints.
3. Gradual Transition: Going from sitting all day to standing continuously can be challenging. To ease into the transition, start by using your standing desk for short intervals. Begin with 15-30 minutes per hour and gradually increase the time spent standing as your body adapts.
4. Ergonomics Matters: Proper ergonomics are crucial to a successful transition. Adjust the height of your desk and monitor to ensure that your screen is at eye level and your keyboard and mouse are at a comfortable height. Maintaining good ergonomics will help prevent discomfort and strain.
5. Footwear Considerations: Pay attention to your choice of footwear. Comfortable and supportive shoes can make a significant difference in your standing experience. Consider using anti-fatigue mats to reduce stress on your feet.
6. Movement Breaks: Incorporate short movement breaks into your standing routine. Stretching, walking around, or doing simple exercises can help alleviate stiffness and maintain circulation.
7. Listen to Your Body: Everyone's body is different, so it's essential to listen to yours during the transition. If you experience discomfort or fatigue, adjust your standing time and ergonomic setup accordingly.
8. Accessorize for Comfort: Accessories like a footrest, anti-fatigue mat, or monitor arm can enhance your standing desk experience. These tools can improve comfort and reduce strain, making the transition smoother.
9. Patience and Persistence: Transitioning to a standing desk is a process that requires patience and persistence. It may take some time for your body to adjust fully. Be patient with yourself and continue to adapt your routine to find what works best for you.
10. Embrace the Benefits: As you make the transition, remember the numerous benefits of standing desks, including improved posture, reduced health risks, enhanced energy levels, and increased productivity. These advantages make the effort of transitioning well worth it.
In conclusion, transitioning from sitting to standing with the help of standing desks is a step towards a healthier and more comfortable work life. By carefully selecting the right desk, maintaining proper ergonomics, and making gradual adjustments, you can enjoy the benefits of standing while minimizing any discomfort. Ultimately, the transition to a standing desk can lead to improved health and productivity, making it a worthwhile endeavor for those seeking a positive change in their workspace.
In the era of modern work, where we spend a substantial portion of our day at desks, the importance of a healthy and comfortable workspace cannot be overstated. Standing desks have emerged as a promising solution to combat the drawbacks of extended periods of sitting. Making the transition from sitting to standing with these innovative…